Making Your Dream Home a Reality
Buying a home is a big decision – whether it's your first home or your forever home. There's a lot more to the home-buying process than searching online for the perfect listing that checks all the boxes. The key is being able to shop with both your heart and your head, and knowing how to differentiate between the two. This is why it pays to have an experienced real estate agent in your corner.
Getting Ready to Buy
Before you get caught up in the excitement of searching for the perfect home, consider the following questions:
1. How much can you Afford?
Contact your mortgage broker/specialist and get pre-approved for a mortgage in advance. By crunching the numbers and defining your budget you can go into your home search with a clear understanding of your true affordability, and a competitive edge when it comes to negotiating an offer. If you need recommendations for a competent and trustworthy mortgage broker, let me know and I will be happy to refer a few names to you.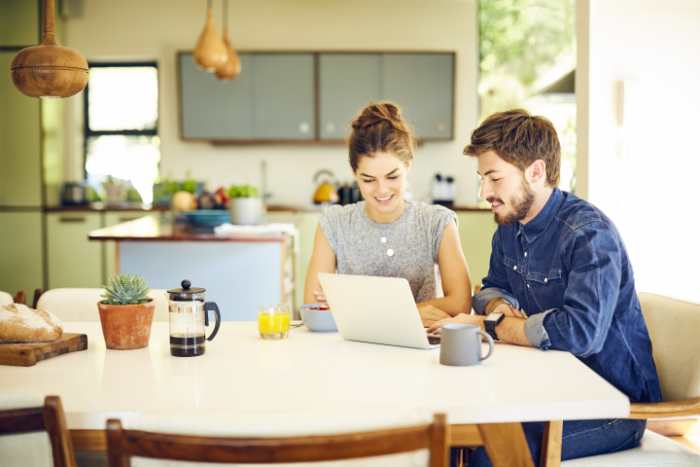 2. What are your Must-Haves?
It's always a good to have an idea of your needs and wants. Put pen to paper (or pull out your phone) and create a list with three sections: must-haves, preferences, and deal breakers. Consider not only the number of bedrooms and bathroom you will need, but also the style of home, parking, heating and cooling, and features like a pool or fireplace. Do you need a fully updated home or are you willing or wanting to do renos?
3. Where would you like to Live?
Location should also be an important consideration; what geographical area is best suited for your lifestyle. Are you wanting a property with a little more land or privacy? Do you want to be in a vibrant and active community or do you need to be close to transportation routes and hubs? Keep the convenience factor in mind: how close is it in proximity to the amenities you use regularly? This criteria will help allow you to gain clarity on what is important in your new home; it will also help me, as your Realtor®, search for appropriate homes and provide you with a reference listing you'll be able to refer back to when comparing homes you've seen.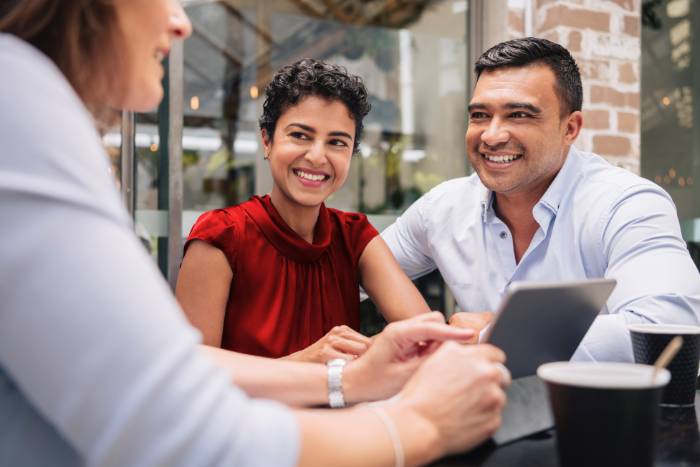 4. Who is on your Team?
Having a team of trusted professionals in your corner to offer expert advice and guidance will help ensure you make the best decision for your finances and your future. This is why you want to choose a real estate expert, like me, who has your best interests top of mind. Your agent should be able to refer you to other reputable professionals as needed, such as a mortgage specialist, home inspector, and lawyer.
5. Viewing Properties
Once you have been pre-qualified by your mortgage broker/lender, we can begin viewing homes. Appointment times are generally 30 minutes to 1 hour in length, although most buyers can view a home within 15 to 20 minutes, and you will always be accompanied by your Realtor®. Second showings are always a good idea, especially for those homes on the top of your consideration list.
For clients coming from out of town on house hunting trips (HHTs), I do my very best to show you as many homes as possible that meet your needs and wish list in order to find the perfect home for you. It is my goal that, by the end of your trip, we will have found a home, made a successful offer and completed the home inspection.
6. The Offer
Have you found the perfect home? Now it's time to draft the Agreement of Purchase and Sale! Together we will review comparables and discuss our preferred terms of purchase price, completion date, inclusions etc., to be included in our Offer. Typically our offers are made conditional upon financing and inspection for a period of 5 to 7 business days and, when purchasing a condo, include a condition to receive and review the condo's Status Certificate and documents.
Once our Agreement has been accepted, deposit has been delivered and all conditions have been met, you can finally start preparing for your big move.
7. Post Purchase
Get your checklist ready, there is a lot to do as you prepare to take possession of your new home. The first thing is to select a lawyer to handle your closing arrangements; you'll need to schedule an appointment to sign closing documents a few days in advance of your completion date. I am happy to refer a few names to you if you need.
On Closing day, you will receive the keys to your new home once all monies have been transferred and the property has been registered by the Lawyer; usually between 1-4pm. Don't forget that I am here to help before, during and after a sale! If you have questions you can always give me a call!
Ready to get started? Let's talk about your home ownership dreams.